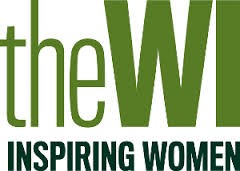 Wigginton & Haxby WI celebrated their  96th birthday in 2016, and we are proud to say that we belong to this wonderful organisation with an amazing heritage.
In February 1920, only five years after the first WI group was formed in Britain, a group of women met together in a room in this community to learn and share crafts and skills, nurture talents, offer support for women and their families and the wider community in which they lived, and most importantly enjoy companionship. This is the essence of the WI; this is what we still do in over 6,000 WI's all over the country.
Collectively we have enormous potential and we're keeping tradition alive whilst taking full advantage of what the modern world has to offer. We've spread our wings so to speak. There are opportunities to explore the arts, both modern and traditional, investigate science and environmental issues, participate in physical activities and challenge ourselves in many ways.
Nationally we have been, and are, involved in a range of different campaigns to improve and change the lives of women and their communities. Organ Donation, Care not Custody, SOS for High Streets and Bee Action being just a few.
Communication is of such importance that we have our own website – wiggihaxbywi.wordpress.com – and are on Facebook and Twitter.
Take a look and find out what we have to offer you, or come along to one of our meetings and say hello.  Hopefully you will decide to stay.
Wigginton and Haxby WI meet every first Tuesday of the month at 7.30pm in the Recreation Hall, Wigginton.
Secretary: Angela Bailey.  e-mail ahbailey46@btinternet.com or  01904 763229